AVEVA™ Insight
AVEVA™ Insight is a cloud-based solution that provides information in the right context to enable workers to easily manage your operations and assets from anywhere, at anytime.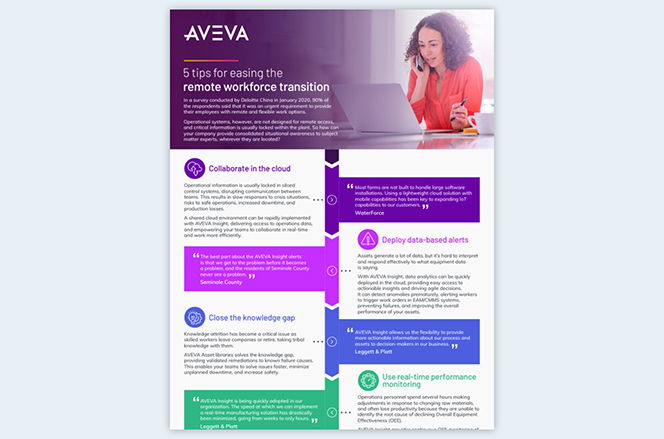 AVEVA™ Insight provides complete visibility of your operations and assets by combining real-time data from multiple sources with artificial intelligence in an intuitive and secure cloud environment. It delivers actionable information and artificial intelligence capabilities to help your teams improve asset reliability and operational performance.
With complete visibility of your operations in the cloud, AVEVA™ Insight increases operational agility, resilience and sustainability.
Contact Us
Contact us today for information and questions about AVEVA™ products, solutions and services. A representative will respond as soon as possible.
"*" indicates required fields