AVEVA™ Asset Strategy Optimization
AVEVA™ Asset Strategy Optimization accelerates your business asset performance by integrating risk and asset criticality into an overall asset performance management strategy.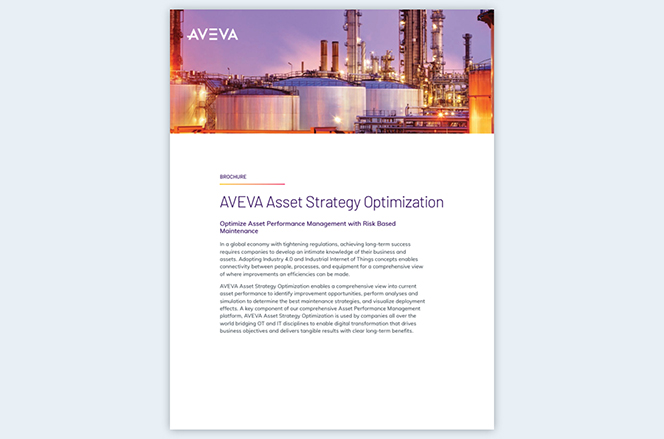 AVEVA™ Asset Strategy Optimization enables a comprehensive view into current asset performance to identify improvement opportunities, perform analyses and simulation to determine the best maintenance strategies and visualize deployment effects. The software generates optimized maintenance and spare parts strategies by first looking at the company's business strategy and objectives, and then prioritizing actions down to an individual asset level to maximize return on asset investment.
Contact Us
Contact us today for information and questions about AVEVA™ products, solutions and services. A representative will respond as soon as possible.
"*" indicates required fields