Edge to Enterprise
AVEVA Edge to Enterprise provides an infinite range of possibilities that can help you best manage your operations and bring new levels of connectivity and drive operational efficiency through collaboration and standardization.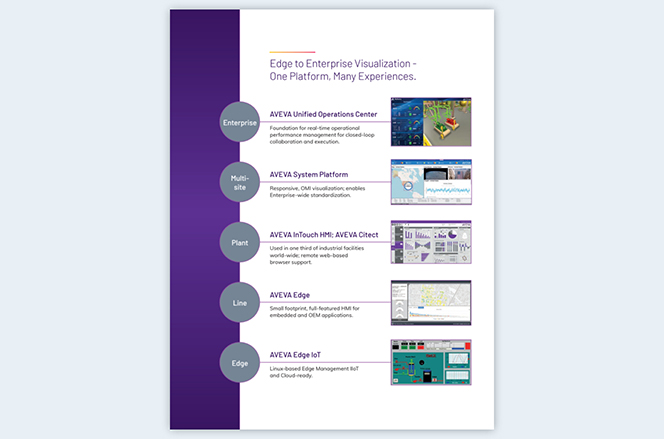 AVEVA provides the most agile edge-to-enterprise platform that will deliver the right information to the right people in your team at the right time, connecting every layer of an organization together in an efficient, collaborative, and productive environment.
AVEVA's Edge to Enterprise portfolio offers solutions no matter where you sit on the digital maturity curve, offering the power to scale as you grow. Adopting Edge to Enterprise approach helps you to focus on the systems and processes that your business needs now, and as you plan for the future of your business.
Contact Us
Contact us today for information and questions about AVEVA™ products, solutions and services. A representative will respond as soon as possible.
"*" indicates required fields