Modernise your HMI and SCADA system for success now and in the future!
Modernise and Upgrade to ensure you are getting the most from your systems.
Overview
There are many possible drivers for the need to modernise or upgrade a system. These can include expansion, hardware or software upgrades, operating system end-of-life, ease of maintenance, and cybersecurity concerns.
Modernisation can help you cost-effectively evolve your current operations by maintaining your application engineering investments as you look toward the future and put the systems and tools in place to grow your business. Ensure your organisation has the confidence to operate now and into the future. Modernising your operations allows you to remain agile in a rapidly changing market environment.
As part of assessing your evolving needs, one of the best and easiest places to start your modernisation journey is to ensure that you've upgraded your operations software to the most recent, capable, and secure version.
Here are 4 reasons why you should upgrade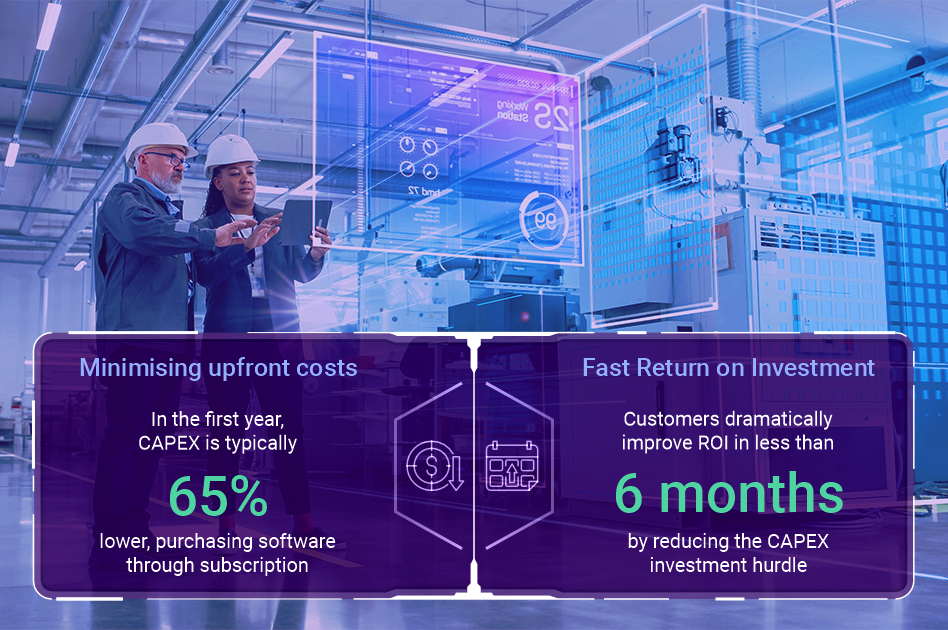 Time to Flex
AVEVA flex is the future of industrial software, purpose-built for industry. It empowers you to quickly respond to market dynamics and increase business resiliency through remote, secure, and highly available software. Now, you can simplify how you purchase, use, and manage all your industrial software.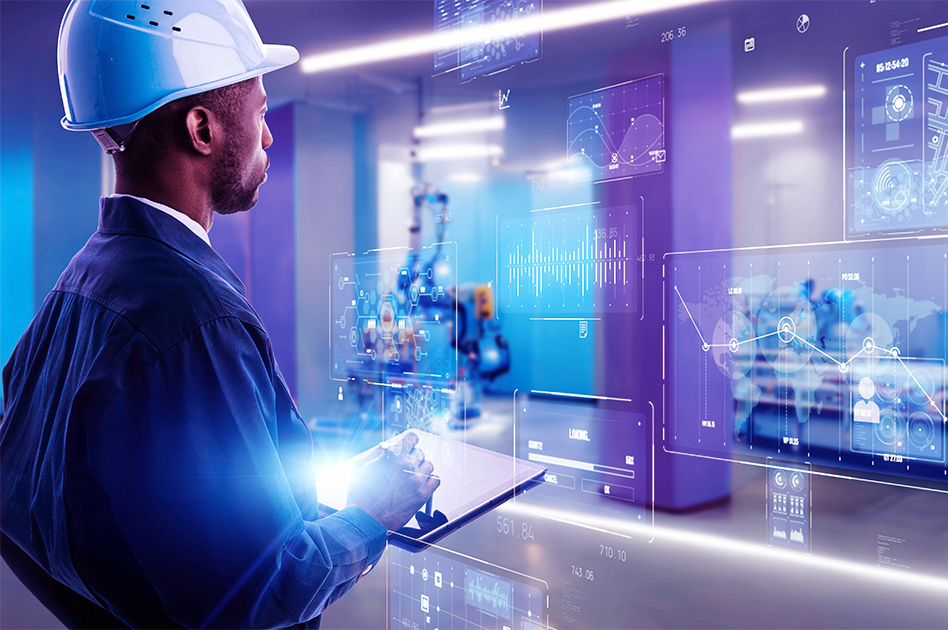 AVEVA Flex Modernisation
The AVEVA Flex Modernisation Offer not only revitalises dormant Wonderware and Citect customers, but it also opens these accounts to the entire AVEVA portfolio with the largest collection of engineering and industrial software available today. AVEVA Flex continues to add new products and include new content available exclusively to AVEVA Flex customers.
AVEVA Flex Modernisation can be quickly calculated/quoted as a percentage of Customer FIRST license value using a percentage of list price of installed software:
Standard: 35% | Premium: 38% | Elite: 41%
Products in the legacy installed base are given an annual credit consumption value and tracked via the Flex credit self- service portal. Legacy product can be selectively deactivated freeing its annual credits to the credit pool to be applied against functional upgrades or new product.
Note: Other Flex offers may not be combined with this.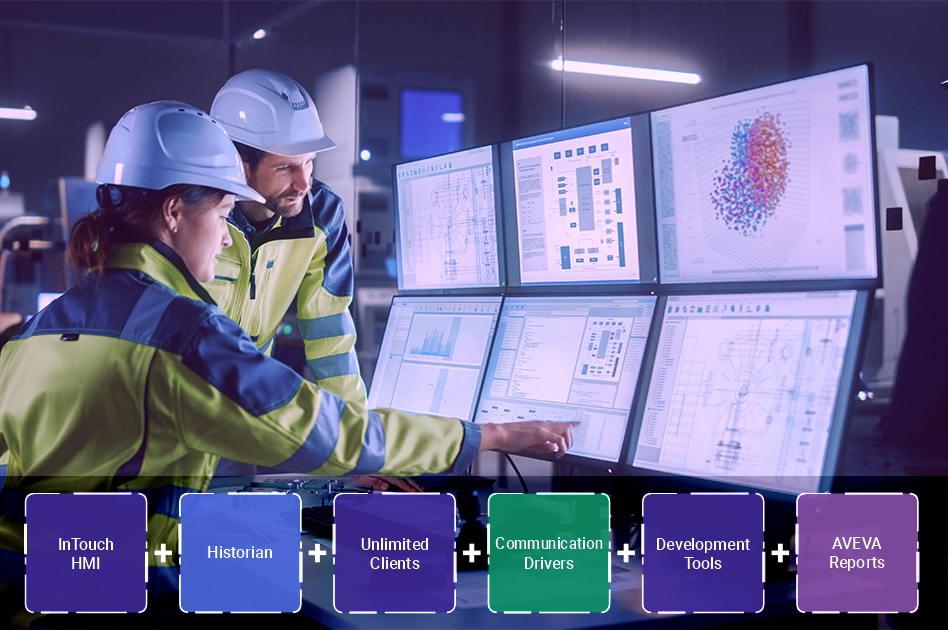 InTouch Starter/InTouch Unlimited
AVEVA InTouch HMI empowers operators to optimise routine human interactions with industrial automation systems.
InTouch Unlimited ushers in a new industrial operations experience through the power of web and mobile apps, enabling more connected operations and connected workers. It includes rich reporting and analysis capabilities for operational and compliance reporting through AVEVA Reports for Operations and AVEVA Historian.
AVEVA Historian is only included in the InTouch Unlimited Premier edition.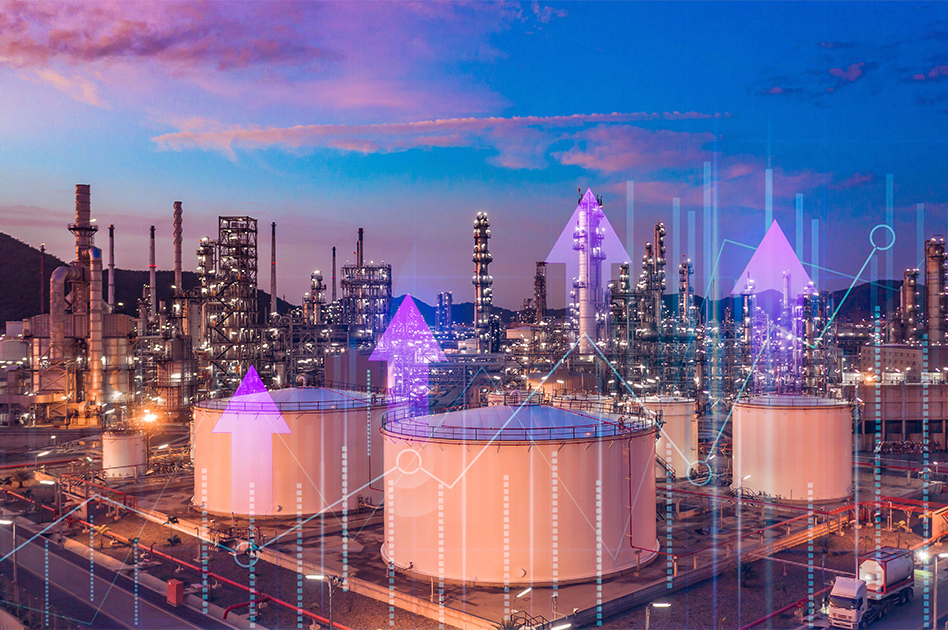 AVEVA Customer Success Accelerators
Discover how you can you realise maximum value with AVEVA Flex, we have a comprehensive set of services to help accelerate your time and value as you adopt, maintain, and optimise your software.
Here's how we can elevate your digital experience:
Personalised consultations
We offer tailored consultations to assess your needs, evaluate your current software and account status, and provide guidance for modernisation and activation.
Flexible Licensing
We can provide you complete flexibility in how you purchase, design and use your industrial software.
Tailored solutions
Following the consultation and assessment, we'll create customised solutions to address your specific needs. This may involve suggesting software upgrades or devising a plan to reactivate accounts, all aimed at aligning with your business goals.
Expert Guidance
Our experienced team excels in software modernisation and account reactivation. We'll offer expert support, answering questions, resolving concerns, and sharing best practices for a successful and seamless transition.
Training and Support
We recognise the need for training and support when adopting new software and reactivating accounts. We provide extensive training programs and continuous support to ensure you and your team can fully leverage the advantages of modernised software and activated accounts.
Seamless Migration
If you choose to upgrade your software, we'll help you migrate your current data and configurations smoothly, minimising disruptions. Our team ensures a seamless transition to the latest software version, minimising downtime and enhancing operational efficiency.
Book Now
Complete the form to book your Free System Assessment and one of our experts will contact you!
"*" indicates required fields
For queries or further information, please contact Technical Support.